AMCF BIG HEARTS PHOENIX
ARIZONA MULTIHOUSING CHARITABLE FOUNDATION (AMCF) BIG HEARTS PHOENIX
CREATING OPPORTUNITIES TO EDUCATE ​AND IMPROVE OUR COMMUNITY

---
Donate Today:
---

- FUNDRAISERS -
Support AMCF while entering for a chance to win
a fantastic truck donated by Kwik Tow:

2012 Chevrolet Silverado 3500
with diesel engine and tow package (est. $20,000 value)!

100% of ticket sales benefits AMCF Big Hearts Phoenix charitable partners!

Click HERE for Raffle Rules and Regulations.

Charity Week Competition

June 6-12, 2021

Go head-to-head with other AMA members to see who can win title of "Biggest Fundraiser"!

AMCF is challenging all members of AMA to commit to a week of fundraising in support of AMCF's charitable partners.

The top performing property management company and Associate member copmany will win a Grand Prize Traveling Championship Title Belt, showcasing their commitment to charitable giving.

1st, 2nd and 3rd place placing properties will receive a lunch sponsored by the AMCF Committee.

Frys Community Rewards & AmazonSmile

Did you know?? You can raise money by simply buying groceries or shopping online- and it doesn't cost you anything!


All you have to do is register once and then a portion of all your future purchases will be donated to AMCF.

---

VIEW 2021 FUNDRAISER PAGE
---
- WHO WE SUPPORT -
UMOM NEW DAY CENTERS
Since 1964, UMOM new day centers has been dedicated to helping homeless families. The face of homelessness in Phoenix has changed throughout the decades, and UMOM has risen to the challenge of providing food, clothing, and shelter to those in need since its inception. UMOM provides families facing homelessness with safe shelter, housing and support services so they can reach their greatest potential.
​
UMOM's mission is to prevent and end homelessness with innovative strategies and housing solutions that meet the unique needs of each family and individual. Learn more HERE.
---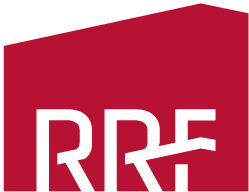 RESIDENT RELIEF FOUNDATION
We are driven by a single goal: to help responsible residents stay in their apartmetns during and unexpected financial emergency.
Whether it's a temporary work/job interruption, a car accident, a medical emergency or something similar, sometimes a person just needs a little help to get through a short dip in financial stability to keep going on their own.
---
SOUTHWEST AUTISM RESEARCH & RESOURCE CENTER (SARRC)
Established in 1997, the Southwest Autism Research & Resource Center (SARRC) is an internationally recognized nonprofit that conducts innovative research, provides evidence-based practices, disseminates effective training and builds inclusive communities for individuals with autism and their families. SARRC is dedicated to autism research, education, evidence-based treatment, and community outreach. We are one of the only autism organizations in the world that provides a lifetime of services for individuals and their families while also conducting cutting edge research. Learn more HERE.
---
JULIE HURST AND STEVE PETERS EDUCATION FUND
This fund was created in memory of Julie Hurst, a Senior Vice President of Riverstone Residential, and Steve Peters, a Senior Portfolio Director with Shelton-Cook Real Estate Services. Both Julie and Steve served on the Arizona Multihousing Association Board of Directors, were very influential in the industry and were education advocates. This is a new annual scholarship program that will be available to further the education of those in, or from, our multifamily industry. Learn more HERE.
---