AMCF BIG HEARTS PHOENIX
ARIZONA MULTIHOUSING CHARITABLE FOUNDATION (AMCF) BIG HEARTS PHOENIX
2020 AMCF BIG HEARTS BOWL-A-THON
2020 AMCF Phoenix Big Hearts Bowl-a-Thon
The Roaring 20's is this year's AMCF Big Hearts Phoenix Bowl-a-Thon theme!
In addition, we have our first ever title sponsor for bowl-a-thon! Thank you to Kwik Tow for your continued generosity throughout the years! Please check back for the new Bowl-a-thon date! If you have any questions, please email Sharon Hosfeld at shosfeld@azmultihousing.org.

View 2019 Photos

AMA Policy: The AMCF Big Hearts Bowl-a-thon sponsorships do not count towards AMA patron status as funds donated to AMCF, a 501(c)(3) organization, are tax-deductible.
2019 AMCF BIG HEARTS CAMPAIGN
2019 Annual Car Raffle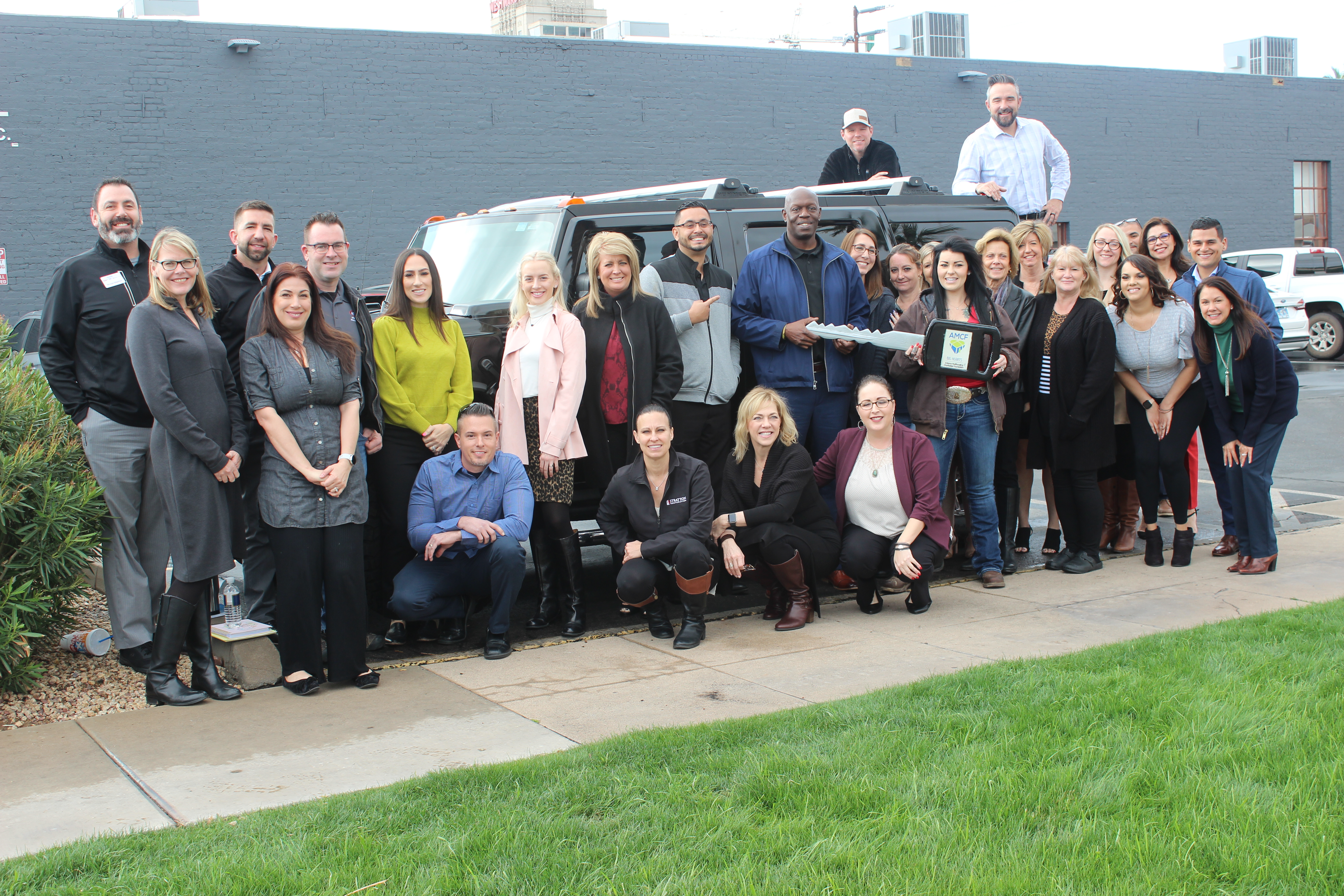 Congratulations to Tim Jones with Celtic Property Management for winning the AMCF Big Hearts Phoenix 2006 Hummer H2. Thank you Kwik Tow for graciously donating the car.

Dollar-A-Door Campaign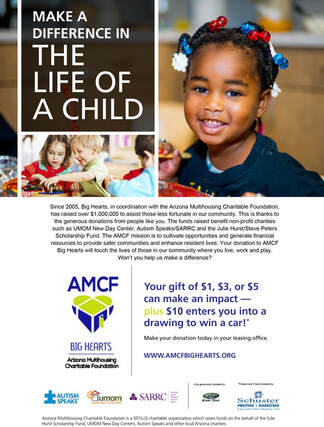 ---
WHO WE SUPPORT...
UMOM NEW DAY CENTERS
Since 1964, UMOM new day centers has been dedicated to helping homeless families. The face of homelessness in Phoenix has changed throughout the decades, and UMOM has risen to the challenge of providing food, clothing, and shelter to those in need since its inception. UMOM provides families facing homelessness with safe shelter, housing and support services so they can reach their greatest potential.
​
UMOM's mission is to prevent and end homelessness with innovative strategies and housing solutions that meet the unique needs of each family and individual. Learn more HERE.
---
AUTISM SPEAKS
Autism Speaks is dedicated to promoting solutions, across the spectrum and throughout the lifespan, for the needs of individuals with autism and their families through advocacy and support; increasing understanding and acceptance of autism spectrum disorder; and advancing research into causes and better interventions for autism spectrum disorder and related conditions. Autism Speaks enhances lives today and is accelerating a spectrum of solutions for tomorrow. Learn more HERE.
---
SOUTHWEST AUTISM RESEARCH & RESOURCE CENTER (SARRC)
Established in 1997, the Southwest Autism Research & Resource Center (SARRC) is an internationally recognized nonprofit that conducts innovative research, provides evidence-based practices, disseminates effective training and builds inclusive communities for individuals with autism and their families. SARRC is dedicated to autism research, education, evidence-based treatment, and community outreach. We are one of the only autism organizations in the world that provides a lifetime of services for individuals and their families while also conducting cutting edge research. Learn more HERE.
---
JULIE HURST AND STEVE PETERS EDUCATION FUND
This fund was created in memory of Julie Hurst, a Senior Vice President of Riverstone Residential, and Steve Peters, a Senior Portfolio Director with Shelton-Cook Real Estate Services. Both Julie and Steve served on the Arizona Multihousing Association Board of Directors, were very influential in the industry and were education advocates. This is a new annual scholarship program that will be available to further the education of those in, or from, our multifamily industry. Learn more HERE.
---