Back to Events
Event Details
Active Shooter and De-escalation Techniques

September 15, 2020 | 9am-Noon | ZOOM
The threat of an active shooter attack is very real. As individuals, we should be prepared for an active shooter event and be able to make that life-saving decision. We want you to have the knowledge and skills to survive when shots are fired. From teachers and healthcare professionals to police and everyday citizens, our active shooter classes teach skills that improve your chances of survival anywhere you go.
The overall goal of the class is to give people some options that they may not otherwise think about in an event that they will hopefully never face. 
You will also learn how to identify traits in key individuals before they become active shooters. You will also learn De-escalation techniques which will include tips on how to talk to high risk individuals and talk them down from what could be potentially dangerous situation. 
The principle points of the class are:
Registration
Member | $30
Non- Member | $60
*For more information about membership, click HERE.
Thank You To Our Sponsor 
For More Information:
Jonathan Baldenegro
Events & Education Coordinator
Arizona Multihousing Association
(602)296-6209
Speaker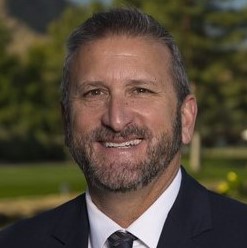 Tim Furnas
AMA Policy: No changes, refunds, or cancellations will be permitted within 10 days of an event for attendee registrations and within 30 days for sponsorships. Dates and prices subject to change. Registration via e-mail constitutes acknowledgment of terms and conditions.