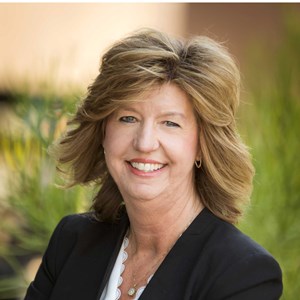 Michelle Sinclair
Director of Asset Management Multifamily
Professional Bio
Michelle Sinclair grew up in the multihousing industry, having spent the past 30 years living her passion of creating high performing operations and teams. Michelle's career started in 1989, on-site as a leasing agent, and she has since held positions ranging from multi-site manager, Regional Manager, Director of Training & Marketing, Director of Operations & President of Operation. Her hands-on experience at the site-level has allowed her to have a keen understanding of property operations. She has the ability to bring a team together by creating a work environment that allows each employee to grow and to be recognized for their accomplishments. Her experience allows her to successfully manage on-site operations, including revenue growth, sales training, resident retention and site team management. Michelle is aggressive in her detection to uncover ways to create increased revenue for each individual asset and uses the highest level of critical thinking tactics to control expenses for the ultimate goal of increased NOI for each asset.

Michelle brings extensive expertise on both owner and fee-managed aspects of the business and covers a diverse portfolio of assets, inducing lease-up communities and re-positioned assets. During her career, Michelle most recently held the position of Director of Operations for MC Residential, where she oversaw the operations of 35 assets in 3 states. Additionally, Michelle was the President of Trillium Residential, where she directly oversaw the operations of 8,000 units for an Arizona based merchant builder. She spent her first 15 years in the industry on on-site as a lease-up manager for Prometheus & Mark-Taylor Residential managing the day-to-day operations and positioning communities for sale.

Property Name or Company Name Evergreen Devco, Inc.
2390 E. Camelback Rd. Suite 410
Phoenix, AZ 85016
(602) 808-8600

Apartment Development Company
---
Awards:
2017 AMA Volunteer of the Year
2020 AMA Volunteer of the Year Statewide
Volunteer Work:
AMCF Co-Chair, Fundraising Events for Don't Be a Chump!, SARRC, Arizona Helping Hands, Board Member of Evergreen Foundation