Back to Events
Event Details
AMAPAC/BGF Golfer Auction

Tuesday, February 23 | 4:30pm-6:30pm | Location Provided After Registration

Event Details
Are you playing or want to play in the Annual AMA/Cox Communications Golf Tournament on March 26th? Have you ever wanted exclusive time (like six uninterrupted hours) with a principal of a certain management company? Or do you want to golf with a principal of a management company that you currently do business with as a "thank you," for their business? The Phoenix AMAPAC / BGF Golfer Auction is where this is happening! Please join us on Wednesday, February 23th, starting at 4:30pm - 6:30pm. Now is a chance for you to fill your foursome!
A silent auction will also be taking place, if you would like to donate a slient auction item contact Lisa Garcia lgarcia@azmultihousing.org. Please come join in the fun all while supporting the AMAPAC and BGF! REGISTRATION IS LIMITED AND REQUIRED. Location will be provided in the confirmation email.

Board Member Golfers
▶ Thomas Shelton & Pamela Shelton, Principal | Shelton Residential + Golf for Two at Flagstaff private club Forest Hightland and lunch with Thomas & Pamela Shelton
▶ Robert Hicks, Senior Managing Director | Greystar + Foursome at Torreon
▶ Nicole Wray-Churchill, Managing Director, Real Estate| Greystar + Lunch with Senior Leadership Team
▶Linda Coburn, Director of Asset Management | NexMetro
▶ Jay Dassele, Asset Director & Matt Rogers, Vice President of Operations| MEB Management- SOLD
▶ Gregory Stobart, Regional Director of Property Management | MG Properties Group + Round of golf at the Champion Course and lunch with Gregorgy Stobart
▶ Scott Hines, VP Of Technology and Revenue | PEM Real Estate Group + $200 Top Golf Package
▶ John Carlson, President & Dustin Lacey, Director of Brand and Communications |Mark Taylor Residential + Golf foursome at Phoenician Golf Club or dinner at Steak 44 with John Carlson & Dustin Lacey- SOLD
▶ Michael Wilson, VP of Asset Management | Mark Taylor Residential + Golf foursome at Phoenician Golf Club or dinner at Steak 44 with Michael Wilson & John Carlson
▶ John G. Rials, Executive Vice President | Western Wealth Capital + Lunch at Capital Grill with John Rials and Capital Projects Manager or Senior Opertions Director (bidder's choice) - SOLD
Can't attend in person?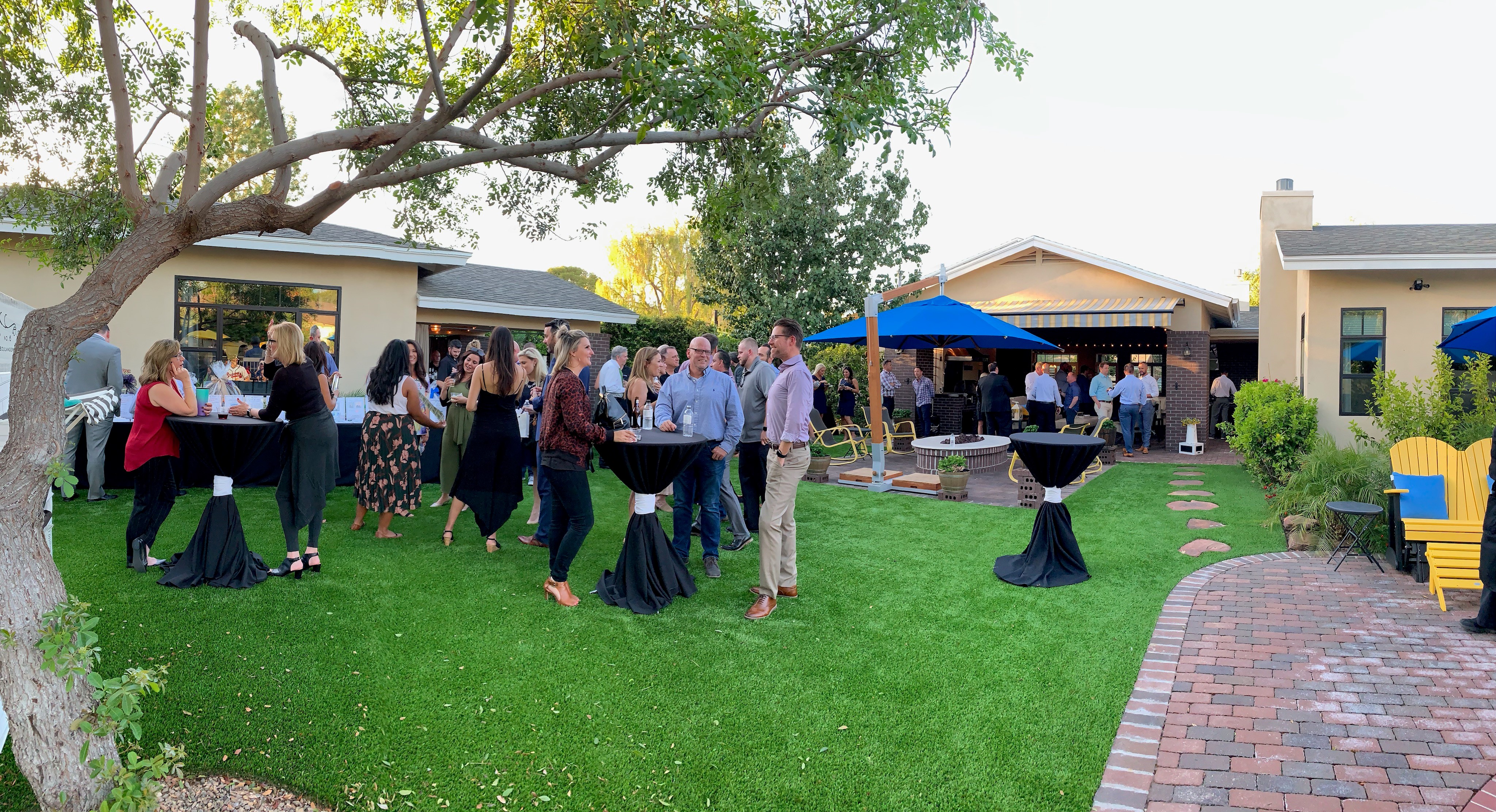 For More Information:
Melissa Lanouette, CMP
Events & Education Manager
Arizona Multihousing Association
(602)296-6205
AMA Policy: No changes, refunds, or cancellations will be permitted within 10 days of an event for attendee registrations and within 30 days for sponsorships. Dates and prices subject to change. Registration via e-mail constitutes acknowledgment of terms and conditions.