Back to Events
Event Details
Perspectives & Projections

September 24, 2021 | 8am-12:15pm | Hyatt Regency Downtown
Perspectives & Projections presents an outlook on the health and future of the multi-family housing industry through local and national experts. With a reputation as premier forecasting and networking event, this conference attracts outstanding leaders and professionals as participants, presenters and sponsors.
*NOTE: This event will not qualify for Department of Real Estate Continuing Education.
Registration
Member | $1,000 (Table for 8)
Member | $150 Single Seat
Silver Sponsorship | $1,500 (Table for 8 plus sponsor recognition)
*This is a member only event. For more information about membership, click HERE.
An Update on our COVID Precautions:

The safety and well-being of our members is important to us. With that in mind, we are limiting attendance to this event to 250 people in a ballroom that holds 500. There will be only 8 people to a table, and the tables will be as spread out as possible within the room. Masks will be required while not actively eating or drinking.
Speakers
Kimberly Byrum: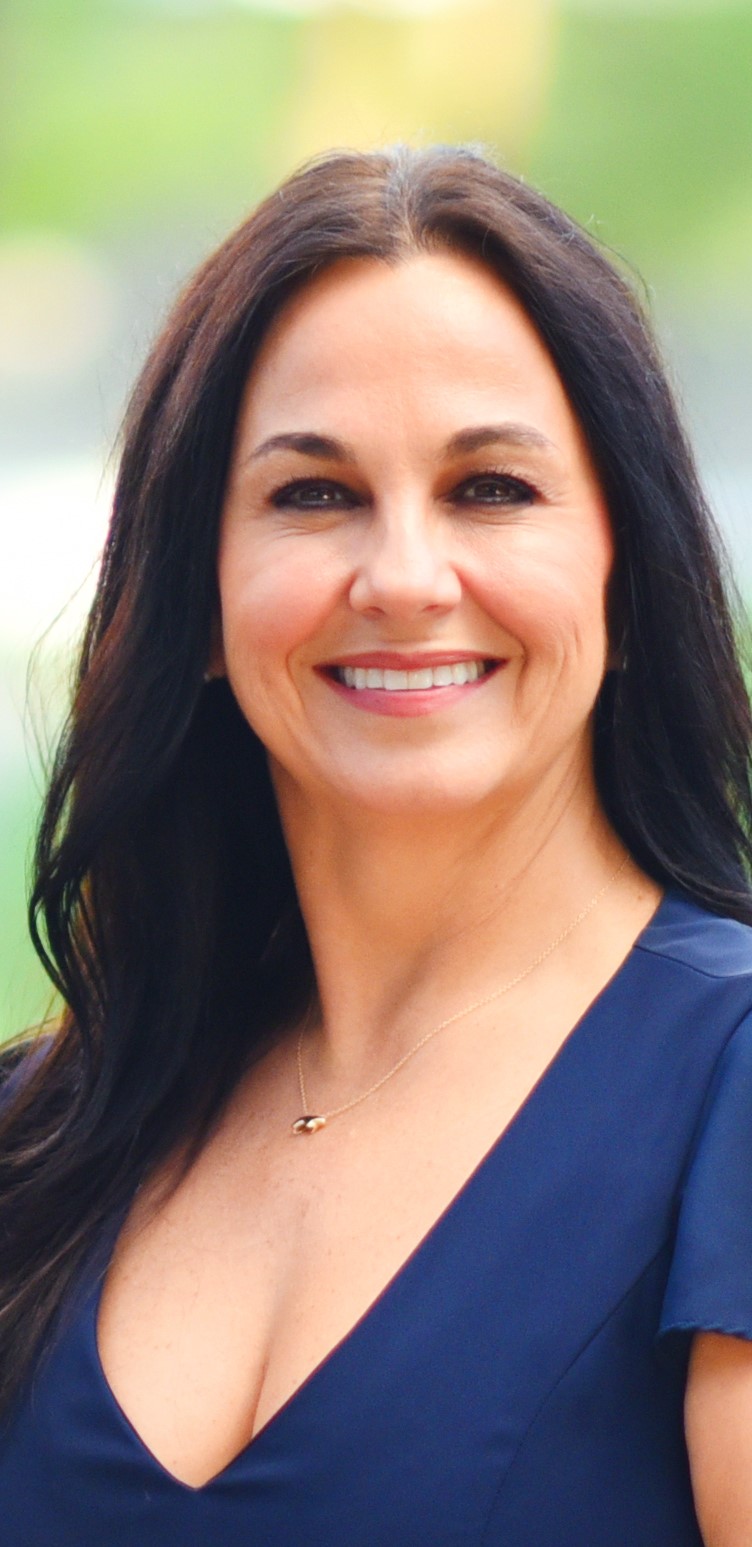 With over 29 years of experience, Kimberly has worked extensively across commercial real estate functions, including site selection and development, due diligence, acquisitions, property management, and asset management. She is recognized as an expert in the fields of multifamily consumer research, rent positioning, and product design with a strong technical background in market-submarket selection, econometric modeling, and revenue management. Prior to joining Zonda, Kimberly was with Alvarez & Marsal under the Real Estate Advisory Services Group handling projects like asset management and property management of distressed student housing, valuation of real estate at regional banks throughout the country, analysis of military housing feasibility, and litigation support involving matters of dispute in commercial real estate transactions. Kimberly holds a Bachelor's of Science in Economics from Texas A&M University, as well as Program Certifications from Southern Methodist University, the University of Notre Dame, and the Massachusetts Institute of Technology.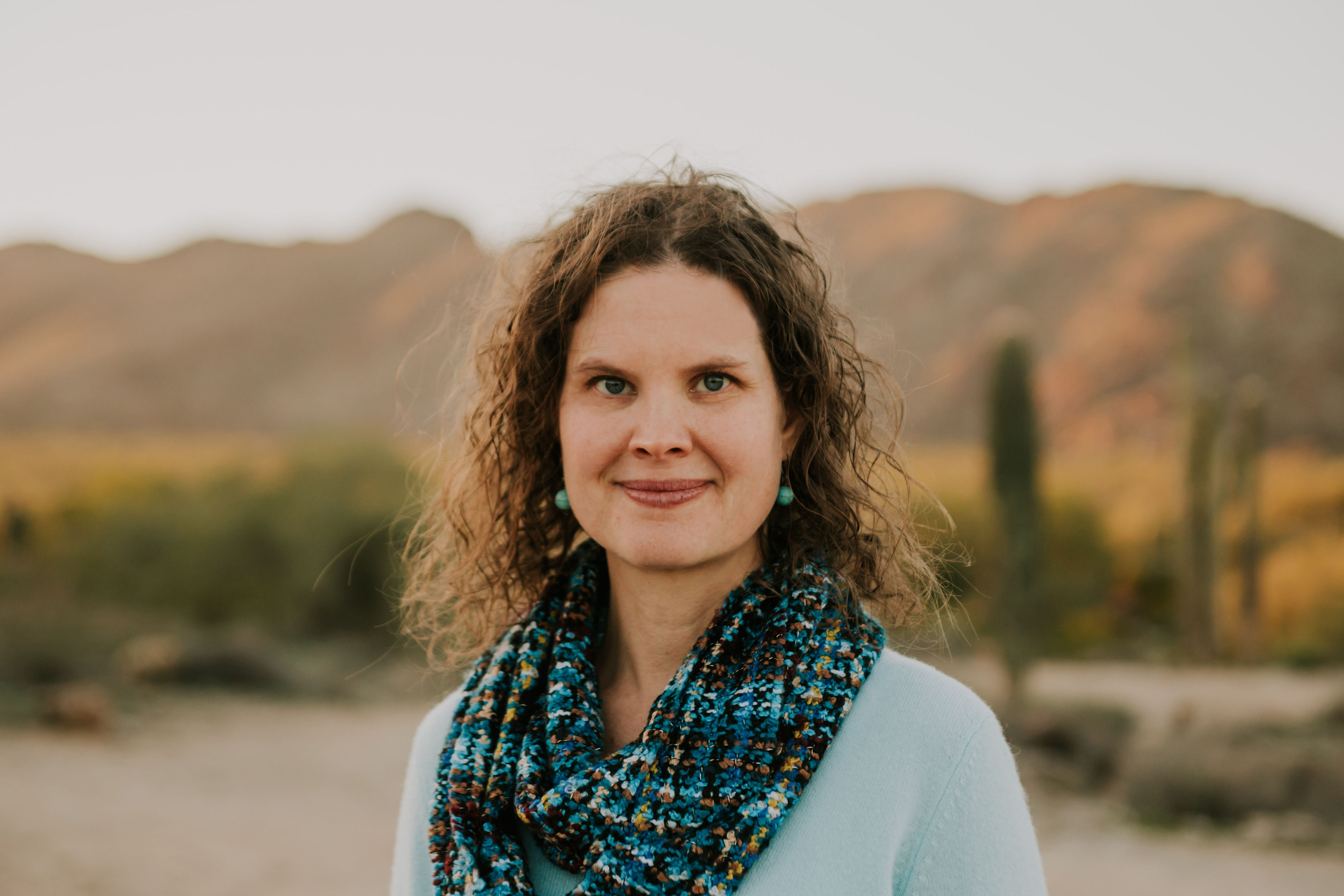 Alison Cook-Davis:
Alison Cook-Davis is Associate Director for Research at Morrison Institute for Public Policy, an applied research institute at Arizona State University. In her role, she has led research and evaluation projects that inform understanding of key policy issues facing Arizona. Key areas of focus include housing affordability, housing and support of vulnerable populations (e.g., neurodiverse and SMI populations), the disproportionate impact of COVID-19 on extreme heat resilience among communities of color, and evaluation of community-led impacts of the Maryvale One Square Mile initiative. Previously, Cook-Davis was Assistant Director for Program Evaluation within the Arizona State University Office of Evaluation and Educational Effectiveness. Within her tenure at ASU, Cook-Davis has led research and evaluation activities for over 50 separate grant-funded programs or initiatives focused on the evaluation of student success, outreach impacts, innovative learning techniques, and STEM-related interventions and curricula.

Jake Hinman: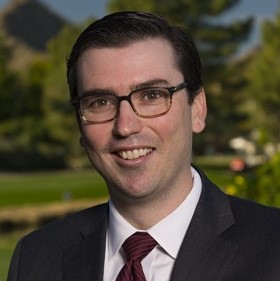 Jake directs the government affairs programs for the Arizona Multihousing Association. Jake advocates on behalf of the apartment industry at the state legislature and local municipalities across the state. Jake received his degree at Arizona State University. Jake and his wife reside in Phoenix raising their two wonderful children.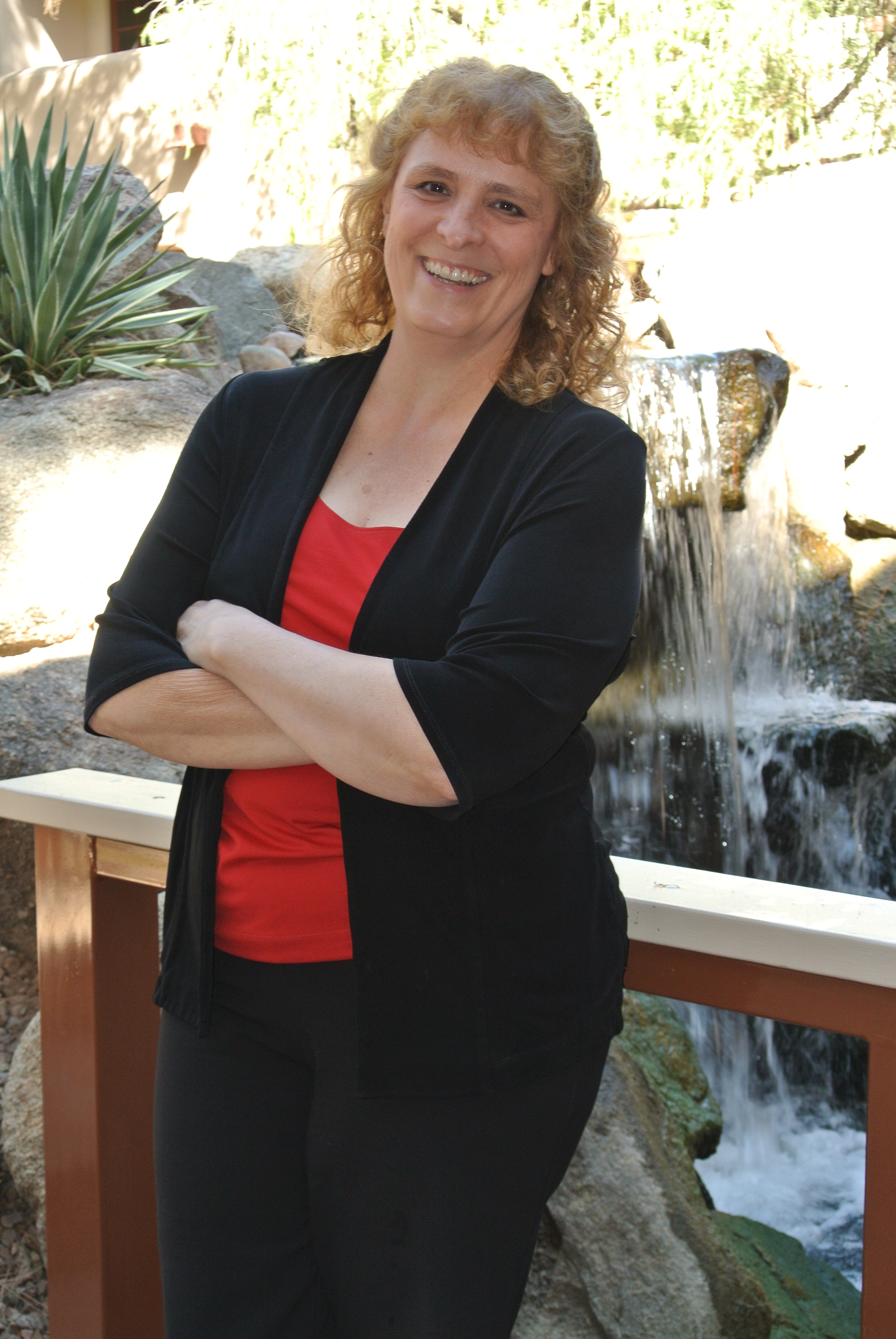 Denise Holliday:

Attorney Holliday has engaged in Landlord/Tenant practice since 1996. She is a Justice of the Peace Pro Tem and Superior Court Pro Tem. She is a certified instructor for the Department of Real Estate, Arizona Association of Realtors, Property Management Institute and National Association of Real Property Managers. She is president of ALTA since 2003 and a training instructor for ALTA since 2001. She has been a keynote speaker at several legal seminars regarding Landlord/Tenant issues presented to the Association of Landlord/Tenant Attorneys, Maricopa County Justices of the Peace, Maricopa County Judge Pro Tempores, Continuing Education for Attorneys, and Co-Jet training for Judges, NARPM, AHMA, and numerous other professional associations. She also assists Law Enforcement and Property Managers with Crime Free Programs for apartment complexes.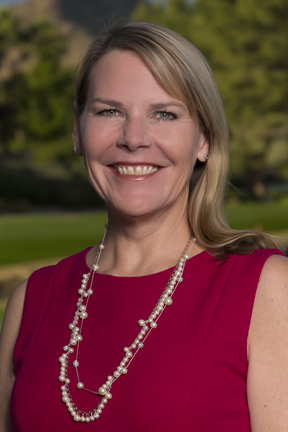 Courtney LeVinus:
Courtney is an Arizona native and graduate of Texas Christian University with a degree in Business Administration and a Minor in Speech Communication. She has directed government affairs programs and managed non-profits for over 20 years. Courtney joined the AMA team in 1999 as a principal with Capitol Consulting, LLC. Courtney currently serves on the International Dyslexia Association Board, Phoenix Country Club Executive Committee, Arizona Chamber of Commerce Board and the Arizona Tax Research Board. Courtney received the Phoenix Business Journal's prestigious "Forty Under 40" award for being a leader in her field. She was also part of the Arizona Multihousing Team that won the "National Apartment Association Paragon Award" for grassroots advocacy on four separate occasions. She also received the 2016 Housing Hero award from the Arizona Housing Alliance.
Courtney, her husband Chuck and son live in Phoenix. In her free time, she is an avid marathoner and triathlete.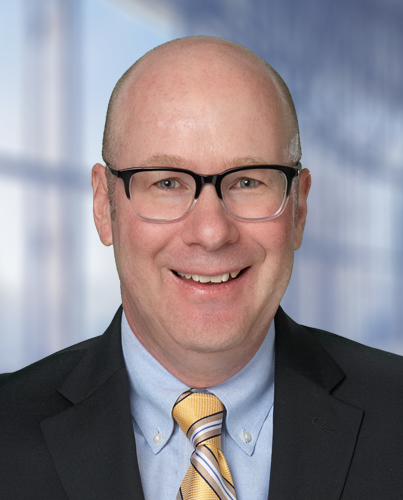 Jay Lybik:
is the National Director of Multifamily Analytics at CoStar. He oversees the major trends and current market conditions for the multifamily sector across the United States and studies the impact these trends have at the regional and metro level. CoStar is the leading provider of commercial real estate information, analytics, and online marketplaces by maintaining the largest and most comprehensive commercial real estate information database. With over 25 years of commercial real estate research experience, Mr. Lybik previously served as Vice President of Research Services for the Institutional Property Advisors (IPA) division of Marcus & Millichap, where he oversaw the production of all IPA related research while advising clients on their multifamily investment strategy. Prior to joining IPA, he served as Vice President of Market Research with Equity Residential (EQR) for 17 years. Mr. Lybik launched the market research department at EQR in 1999 and guided the research analysis for EQR's consolidation from 38 states and over 50 metros to major core markets. In addition, he worked closely with EQR's CIO in the $16 billion Archstone acquisition creating a detailed demographic and resident profile of each property in the portfolio. This analysis identified which assets held the highest potential for revenue and NOI growth to outperform the overall market. He began his research career at Cushman & Wakefield in Detroit. In addition, he serves as Research Chair of the NMHC Research Committee. Mr. Lybik holds a B.A. in Economics from the University of Michigan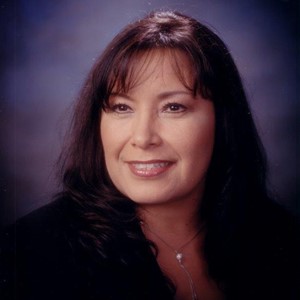 Gloria Munoz:
began her career and found her passion over 38 years ago in affordable housing development, operations and finance. Ms. Munoz started with the City of Phoenix Public Housing Department where she held several positions with the City. She left the City to take the position as the first Director of a newly created housing department for the State of Arizona. In that role she was responsible for consolidating all the housing functions into one state office including the Low-Income Housing Tax Credit allocating agency, and Housing Finance Bond Authority. The State Housing Trust Fund was created under her leadership. As a recognized leader in the affordable housing industry, Ms. Munoz was asked to assume the position of Director of Affordable Housing Disposition for the Western Regional Office of FDIC. Ms. Munoz was educated at Arizona State University and JFK School of Government at Harvard. She is the Chair of the Arizona Housing Coalition, Vice Chair of the Arizona Housing Director's Association and a Board member of the Arizona Multi-housing Association.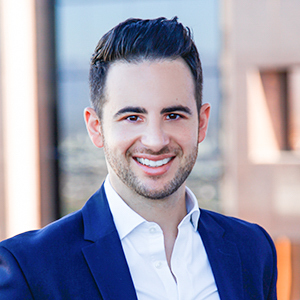 Mark Paratore:
Mark Paratore joined the Greater Phoenix Economic Council (GPEC) team in April 2020 and serves as Vice President of Business Development. Mark's primary role is on the advancement of the technology sector and the infusion of venture capital for one of the fastest-growing and most dynamic regions in the country. Mark focuses on being a connection point for companies to establish their footprint, test their innovation and scale in a robust ecosystem. Mark obtained a Bachelor of Science in Urban Planning at Arizona State University in 2010 where he graduated Summa Cum Laude. Mark has spent nearly a decade in economic development, working for the City of Glendale and most recently, the City of Scottsdale, where he led business development efforts for the department. Mark is passionate about community building, arts & culture and giving back as much as he can. He serves as chair for the CoreNet Global Arizona Chapter Young Leaders and holds numerous board positions with greater phoenix non-profit organizations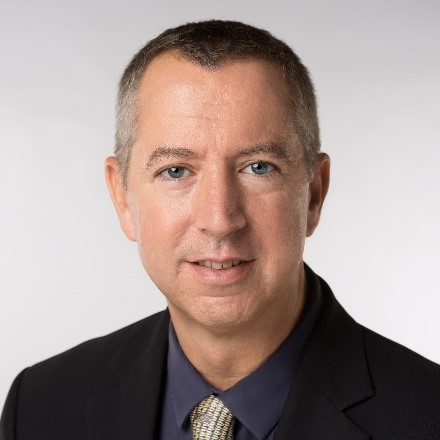 Brian Swanton:
transitioned into the role of President & Chief Executive Officer for Gorman & Company in 2018, after serving as the Arizona Market President since 2008. During his tenure as Arizona Market President, Mr. Swanton led a multi-disciplinary team that designed and constructed over 1,000 units of new housing across the State with an emphasis on permanent supportive housing for families, seniors, veterans and chronically homeless populations in both urban and rural locations. Brian is also certified as a Housing Development Finance Professional by the National Development Council. Brian is the past Chairman of the Board of Directors for the Arizona Housing Alliance, Arizona's only statewide affordable housing advocacy organization, guiding that organization through a merger with the Arizona Coalition to End Homelessness in 2017. Brian continues to serve on the Board of the newly merged organization, the Arizona Housing Coalition. Brian is also an active member of Greater Phoenix Leadership, the Arizona Multihousing Association, the Housing Advisory Group (HAG), the Affordable Housing Developers Council (AHDC), and the Affordable Housing Tax Credit Coalition where he advocates on the federal, state and local levels to advance affordable housing resources across the U.S.
Christopher Walker:
is the Managing Attorney at the Law Offices of Scott M. Clark, P.C. Mr. Walker dedicates his practice to representing single family and multi-family property owners and property management firms. Mr. Walker has keen knowledge of the issues single family and multi-family owners and operators face on a daily basis. Mr. Walker regularly provides legal counsel to the Arizona Multihousing Association and the National Apartment Association. Mr. Walker is a frequent author in state's leading trade publication the Arizona Multi-housing Association News and for the Firm's client publication, Clark Bars. Mr. Walker is an active member of the Institute of Real Estate Management and Arizona Multihousing Association and serves on the Arizona Multihousing Association's Governmental Affairs Committee. Mr. Walker regularly advises on legislative initiatives and provides testimony before the Arizona House and Senate on bills related to the Arizona Residential Landlord and Tenant Act.
Mark B. Zinman:
a partner with the Zona Law Group. Mark has been practicing exclusively in this area of the law for almost 15 years and is a regular instructor at the AMA. He is a former Board member as well as a lyceum graduate. Zona Law has been actively advising their clients about the changes in the industry as a result of COVID-19, through their firm newsletter as well as their podcast, which can be found on youtube.com and other mediums.
Agenda
September 24
7:30 AM - 8:00 AM

Registration & Breakfast

8:00 AM - 8:15 AM

Opening Message from Our Leaders

Opening Message from Our Leaders Courtney LeVinus, CEO & President, Arizona Multihousing Association
8:15 AM - 9:00 AM

National Housing Perspective

Kimberly Byrum, Principal, Zonda Advisory
9:00 AM - 9:45 AM

Arizona Housing Perspective

Jay Lybik, Director of Multifamily Analytics, CoStar
9:45 AM - 10:15 AM

Local Job Market Outlook

Mark Paratore, Vice President, Business Development, Greater Phoenix Economic Council
10:15 AM - 10:30 AM

Break

10:30 AM - 11:00 AM

National Legislative Perspective

Greg Brown, Senior Vice President Government Affairs, National Apartment Association
11:00 AM - 11:30 AM

Arizona Legal Panel

Moderator: Courtney LeVinus, CEO & President, Arizona Multihousing Association Panelists: Denise Holliday, Hull, Holliday & Holliday Christopher Walker, Law Offices of Scott M. Clark Mark Zinman, Zona Law Group
11:30 AM - 12:15 PM

Affordable Housing Panel

Moderator: Jake Hinman, Government Affairs Consultant, Capitol Consulting Panelists: Gloria Munoz, Executive Director, Housing Authority of Maricopa County Brian Swanton, President & CEO, Gorman & Company, LLC Alison Cook-Davis, Associate Director of Research, Morrison Institute for Public Policy
For More Information:
Melissa Lanouette, CMP
Events & Education Manager
Arizona Multihousing Association
(602)296-6205
Thank You To Our Sponsors!
COVID-19 ALERT: If you have a fever, cough or shortness of breath on the day of the class or event please refrain from attending to prevent the spread of illness as advised by the CDC's website. Please reach out to us at 602-296-6200 within 48 hours of the scheduled class or event so we may accommodate your needs accordingly. Refunds and invoice cancellations will be permitted on a case by case basis.
AMA Policy: No changes, refunds, or cancellations will be permitted within 10 days of an event for attendee registrations and within 30 days for sponsorships. Dates and prices subject to change. Registration via e-mail constitutes acknowledgment of terms and conditions.