RPM Career Month
Send your video & submit your story - we want to feature you!

We cannot think of a better way to celebrate "Residential Property Management (RPM) Careers Month" than featuring the AMA's talented members and industry professionals! You are pretty cool...  To celebrate your "coolness" we will showcase talented apartment industry professionals that are part of the AMA membership throughout the month of October!

We are looking for participants at all levels of property management including maintenance professionals, leasing, assistant managers, property managers, regionals, mid-upper management, and supplier partners!
---
---

Start your video by introducing yourself, name, title, months/years in "the biz," etc.

We have included some question prompts/ideas below, but feel free to make this your own!

Tell your story, but not the neverending story...

 

total runtime should be 1 minute or less!

By submitting a video to AMA you give us permission to use it online (website), via social media, email to members (i.e. This Week at the AMA), etc.

Acceptable video formats: .wmv, .mov, or .mp4

Make sure you submit your video no later than September 30, 2020!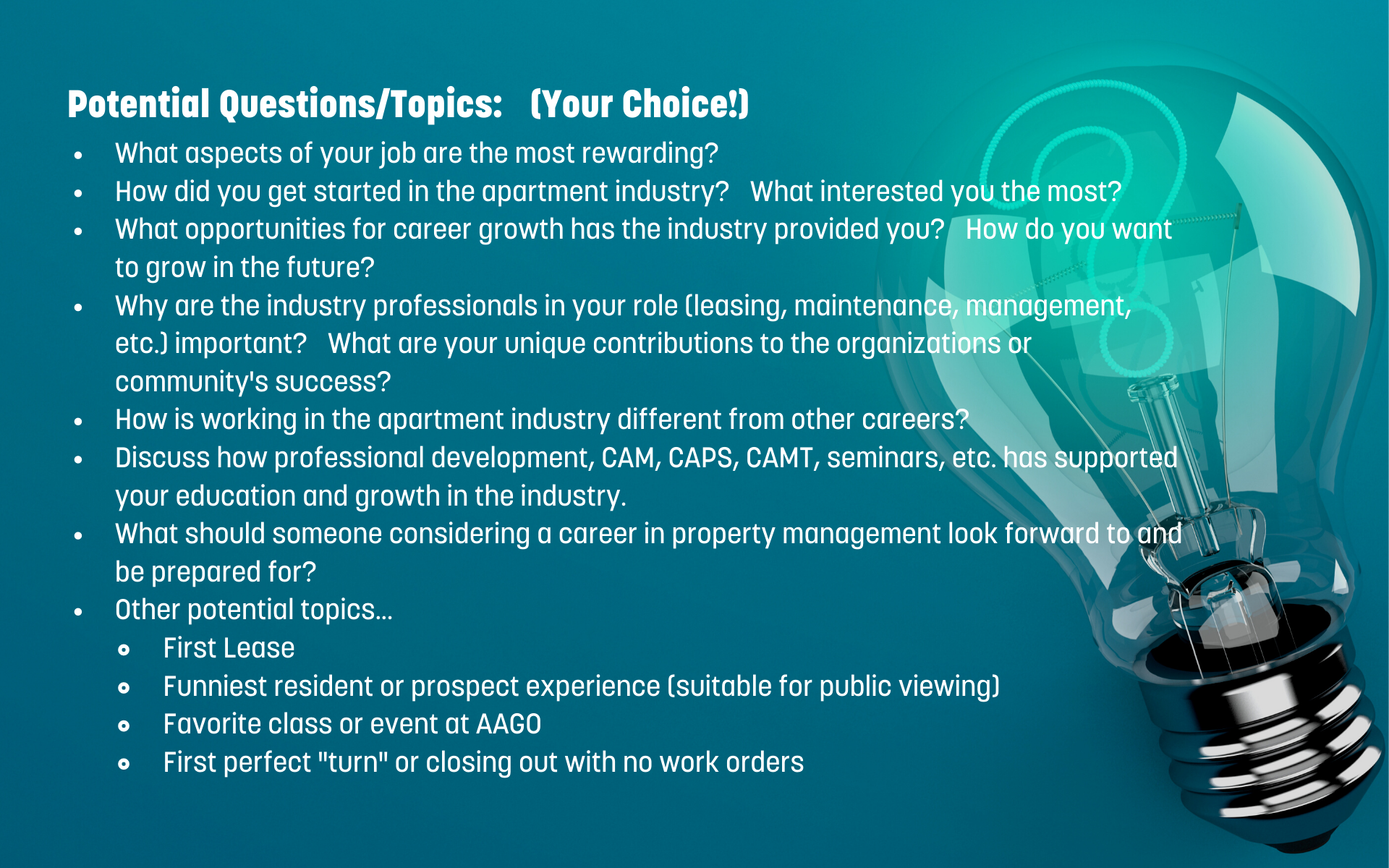 ---
---