PROJECT S.A.F.E.
An AMA 5 Star Program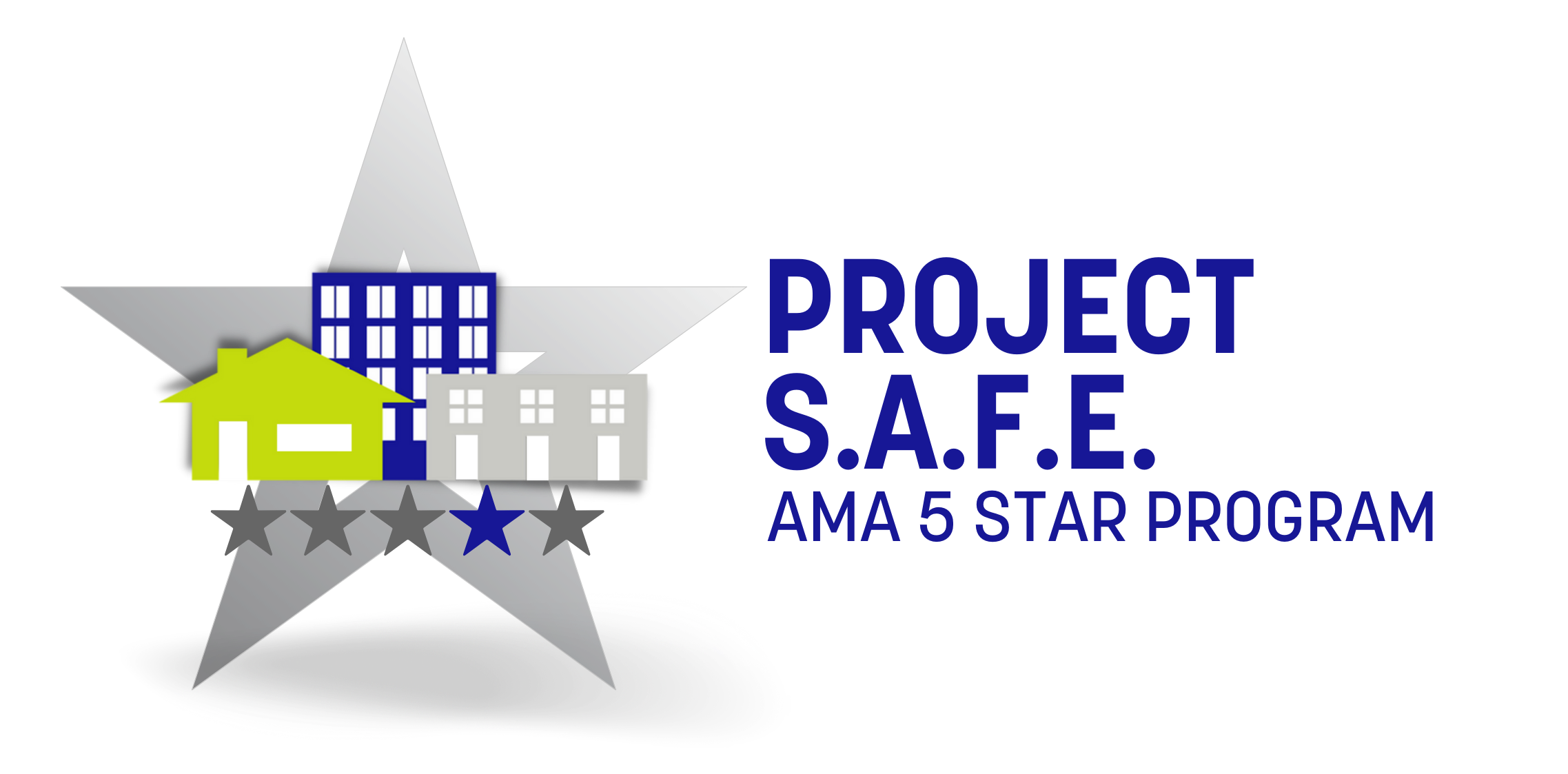 Project S.A.F.E.
(An AMA 5 Star Program)
Project S.A.F.E. (Safety Awareness Family Education) focuses on educating residents and the philosophy of the family unit, properties hold an event to bring their residents together to educate them on important safety issues facing them, their families, and their Community. The topics vary from ID theft and fire safety to pet safety.
A Project S.A.F.E. event should be held each year and there is an annual celebration in both Phoenix and Tucson to recognize participants and "Best Of" award winners.
Project S.A.F.E. is a proven, valuable program for property managers, staff, and residents alike. Residents and managers who have participated in Project S.A.F.E. have attributed many success stories directly to their participation in this program - from saving a drowning child to preventing a fire in a senior community. Stay connected and join the Facebook Project S.A.F.E. Group.​ Learn more about the 5 Star Program!
---
▶ How To Submit Event For Completion & the "Best Of" Awards
All Project S.A.F.E. participants must fill out the "5 Star with Project S.A.F.E. Final Application" below by December 31st in order to receive their Project S.A.F.E. certificate of completion.
Selecting "yes" on the last question will open up the Best Of Contest Submission Form for participants interested in being considered for the awards. Please make sure to submit your contest form and collateral by the deadline in your region. See FAQs under Resources below for more information on the contest.
"Best Of" Contest Deadline: December 31, 2023. Awards Presentation will be at the Dinner Meetings in February 2024.
Phoenix participants may also submit an optional, physical scrapbook to the AMA Office in addition to the required electronic submission. All physical scrapbooks must be submitted no later than December 20, 2023, as the AMA Offices will be closed December 22-January 2.
5 Star and Project S.A.F.E. Application for Certification with "Best Of" Enrollment
---
▶ Resources
Part 1- What is Project S.A.F.E? Part 2- Where do I start?
Part 3- Theme Part 4- Flyers
Part 5- Coordinating Part 6- Driving Traffic
Part 7- Document
---
▶ 2021 "Best Of" Nominees & Winners
Phoenix

Best Community Theme
Winner: Luxury Townhomes at Park Tower, MEB
2. Townhomes at Biltmore, P.B. Bell
3. Paradise @ 83, P.B. Bell

Best Community Flyer

Winner: Reflections at Red Mountain, P.B. Bell

2. Townhomes at Biltmore, P.B. Bell

3. Paradise @ P83, P.B. Bell

Best Community Participation

Winner: Luxury Townhomes at Park Tower with Park Tower Apartments, MEB
2. Townhomes at Biltmore, P.B. Bell
3. Paradise @ P83, P.B. Bell

Best Resident Turnout

Winner: Townhomes at Biltmore, P.B. Bell
2. The Sonoran, Asset Living
3. Noria Apartments, P.B. Bell

Shirley Arthur's Committee's Choice

Winner: Aeroterra I, II & III, Dunlap & MaGee

2. Luxury Townhomes at Park Tower with Park Tower Apartments, MEB

3. Reflections at Red Mountain, P.B. Bell

Tucson