Professional Bio
Courtney is an Arizona native and graduate of Texas Christian University with a degree in Business Administration and a Minor in Speech Communication. She has directed government affairs programs and managed non-profits for over 20 years. Courtney joined the AMA team in 1999 as a principal with Capitol Consulting, LLC. Courtney currently serves on the International Dyslexia Association Board, Phoenix Country Club Executive Committee, Arizona Chamber of Commerce Board and the Arizona Tax Research Board.

Courtney received the Phoenix Business Journal's prestigious "Forty Under 40" award for being a leader in her field. She was also part of the Arizona Multihousing Team that won the "National Apartment Association Paragon Award" for grassroots advocacy on four separate occasions. She also received the 2016 Housing Hero award from the Arizona Housing Alliance.
Courtney, her husband Chuck and son live in Phoenix. In her free time, she is an avid marathoner and triathlete.

Property Name or Company Name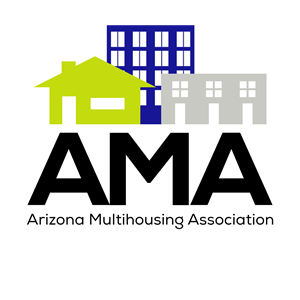 Arizona Multihousing Association
1415 North 7th Avenue
Phoenix, AZ 85007-1934
(602) 296-6200

Apartment Association
---