Back to Products & Services
Monthly Eblast Banner Ad
Advertising
Have your logo seen! Advertise in our monthly education email. Each sponsorship consists of one monthly eblasts with two total sponsorships per month. Please contact us to confirm month availability.
Sponsorships are given on a first come first served basis. $300 per month. There is no non-compete in place.


2022 Months Available:
January - SOLD OUT
February  - SOLD OUT
March-SOLD OUT
April - SOLD OUT
May - SOLD OUT
June - SOLD OUT
July - SOLD OUT
August - SOLD OUT
September - SOLD OUT
October- SOLD OUT
November - SOLD OUT
December - X1
Benefits:
Reach over 4,100 Potential Viewers every month
Get Your Name Seen on the AMA's monthly email
Company Logo or Ad with Link to Company Website
Emails are sent the 4th Monday of every month

Specifications: 
Size: 1200 px x 200 px
Format: JPG, PNG, GIF
Please upload ad by the 15th of the month you purchase. (ex: If purchasing an ad for March, please upload ad by March 15th, link provided in purchase confirmation email). 
Example: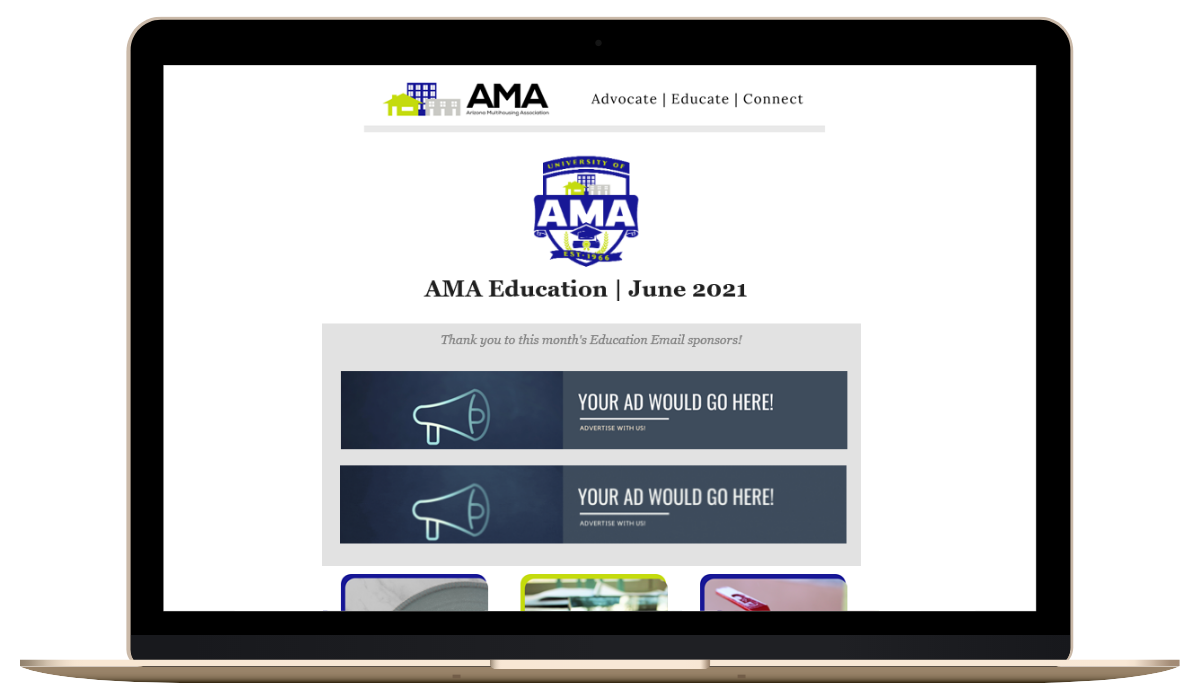 Sold Out