Back to Events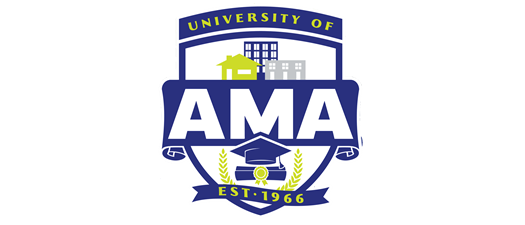 Arizona Department of Real Estate and Legal Updates
Featuring Real Estate Commissioner Louis Dettorre
Wednesday, August 24, 2022
1:00 PM - 4:00 PM (Arizona Time)
Individual link will be in confirmation email
Event Details
Arizona Department of Real Estate and Legal Updates
August 24, 2022 | 1pm-4pm | AMA office and on Zoom
Join us for a special session with the new Real Estate Commissioner, Louis Dettorre. He will walk us through Arizona Department of Real Estate updates and how to prepare for an ADRE Property Management audit, as well as an overview of the Real Estate Recovery Fund and updates within the department.  Bring your questions!
Our expert panel of lawyers will speak a variety of topics covering leases, evictions and other legal issues and updates.
Our very own Jake Hinman will close out the morning with rent control and subsidized housing updates.
For anyone with a Real Estate license, this is a can't miss class!
This class qualifies for NAA continuing education credits needed for credential renewals.  Please indicate if you hold the CAM, CAPS, CALP, and/or Real Estate credential when registering.
Real Estate Continuing Education Credit Approved
Class Requirements for Zoom Real Estate Credit: 
You must be alone in a quiet location with no distractions. You may not attend this class from a vehicle, public location or any location that is not private.
• You must be able to use Zoom on a device that has a camera and microphone. You may NOT use a Smartphone or mini iPad to attend this class.
• You must appear to be paying attention during class. Sitting at a desk and looking at the camera/screen is best, while lying back on a couch or chair makes it appear as if you are sleeping. If you are talking with another person in the room, or on the phone talking, you are not paying attention to the class, and therefore, you may not receive class credit.
• Your camera must be stable and showing you from shoulders up.
• You must be present on camera at all times, with the exception for a needed 1-2-minute break. We will take attendance a number of times throughout the class via chat requests and polling.
• We recommend signing on at least 15 minutes before class begins to be sure you are able to resolve any technical issues.
Registration
Member | $30
Non- Member | $60
*For more information about membership, click HERE.
Thank You To Our Sponsor

SPEAKERS
Louis Dettorre, Commissioner, Arizona Department of Real Estate
Christopher Walker, Attorney, The Law Offices of Scott Clark
Mark Zinman, Attorney, Zona Law Group
Denise Holliday, Attorney, Hull, Holliday & Holliday, PLC
Thayne Cullimore, Attorney, Cullimore & Coleman, PLC
Courtney LeVinus, President & CEO, Arizona Multihousing Association
Jake Hinman, Government Affairs, Capitol Consulting, LLC
---
AMA Policy: No changes, refunds, or cancellations will be permitted within 10 days of an event for attendee registrations and within 30 days for sponsorships. Dates and prices subject to change. Registration via e-mail constitutes acknowledgment of terms and conditions.