Back to Events
Event Details
AMA, Take Me Away!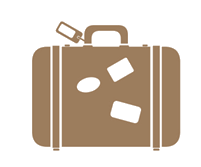 2021 Tucson Education Conference & Trade Show
presented by Zona Law Group
November 10, 2021 | 8:00am - 4:00pm | Tucson Convention Center
✈ Event Details
Join us for AMA Tucson's biggest event of the year! AMA's annual Trade Shows are the Association's largest events of the year and on the "Can't Miss" list of AMA activities. While the highlight is most definitely the over 80 Exhibiting Industry Partner (Vendor) Member Companies, the themed show also includes giveaways, prizes, networking and lots of fun.
The AMA Trade Show is an excellent opportunity for Industry Partner Members to showcase their products and services to our Regular Members in a fun and casual atmosphere. Regular Members have the opportunity to hone their skills by attending dynamic education sessions in the morning.
---
✈ Exhibitors:
Booths are Sold Out
Exhibitor Terms and Conditions
---
✈ Attendee Registration
Full Day: Includes breakfast, education seminars, lunch, and early access to trade show exhibits at 1pm
$99| Member Early Bird Special
$129| Members after Oct 27th and at the door
$179| Non Members
Exhibits Only: Includes trade show exhibit floor only, beginning at 2pm
$29| Member Early Bird Special
$59| Members after Oct 27th and at the door
$79| Non Members
---
TRADE SHOW FLOOR
All attendees will have access to the Trade Show floor to visit with 80+ local vendors ready to meet you! Full Day attendees will have early access.
---
EDUCATION SEMINAR
Full day attendees will have access to the morning education seminar which features two great speakers with topics specially curated to our multifamily audience.
✈ Keynote Speaker
The Evolution of Change Day in and day out the thing that remains constant is change. Judson combines laughter inducing stories with thought-provoking ideas to drive home the point that we are in the constant presence of change. Judson's finale, The Evolution Of Dance will leave you with an unforgettable message, one which will remind you that "Life is Change," and that you have the ultimate control over the outcome.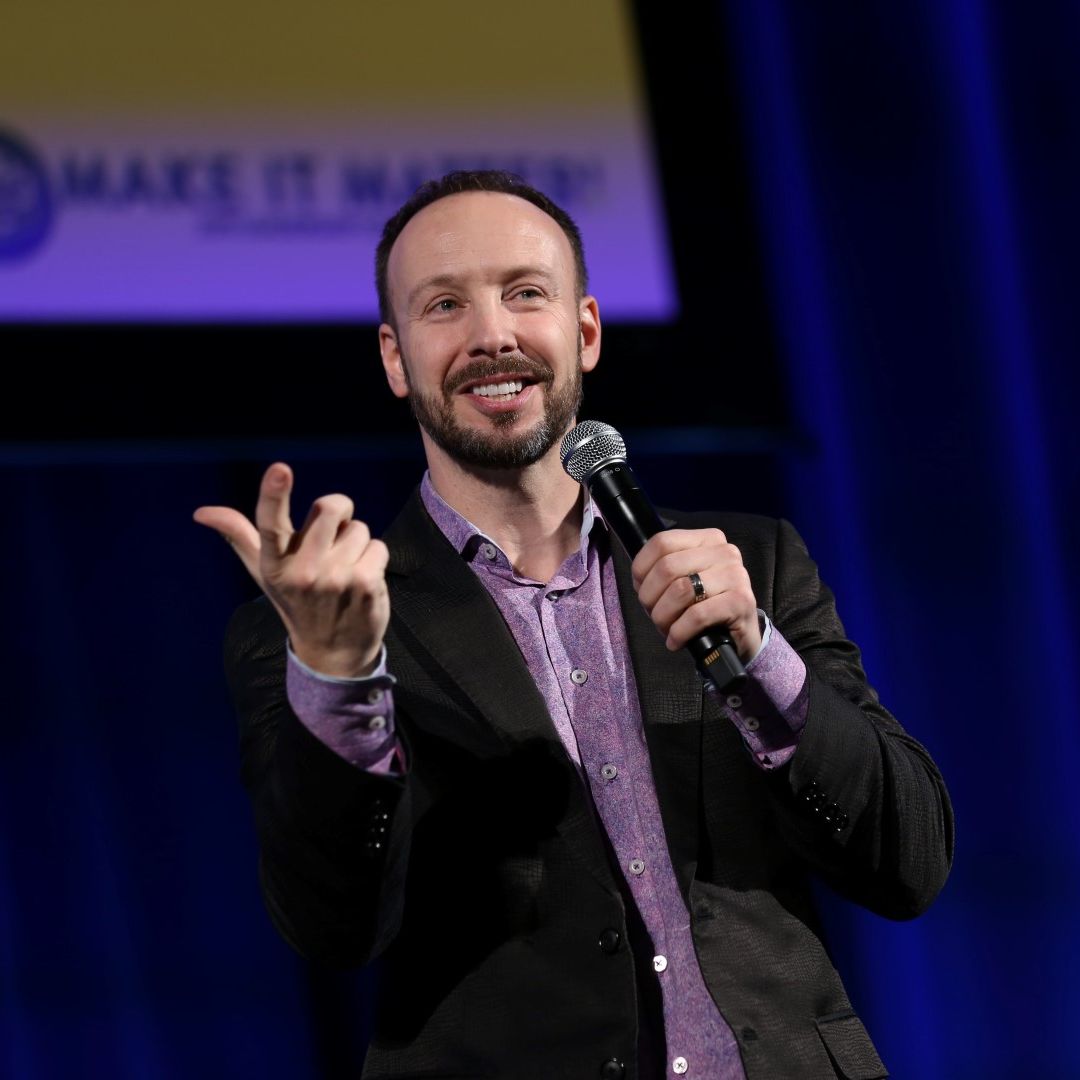 Judson Laipply M.Ed., CSP is an enigma wrapped in an anomaly contained inside a quandary. Combining comedy and content, laughter and learning, energy and engagement Judson gives his audiences both instant joy and lasting impact. He's been seen on the Today Show, Ellen, Oprah, GMA, and more. He is the world's first YouTube Celebrity and his finale "The Evolution of Dance" has over a billion impressions. He's been speaking and performing for over 21 years. He is also an Ironman Triathlete, terrible singer, and reformed Kool-Aid eater. Learn more at www.judsonlaipply.com.
✈ Breakout Speaker
When Karen Moves In: Conflict Resolution Skills to keep you and your tenants safe and sane If you attended APTUnite last year, then you may remember Ashlea Taylor and her presentation about mental health in the workplace. Her presentation was a big hit and she is back! This time she will be sharing conflict resolution skills, de-escalation techniques, and how to deal with difficut people.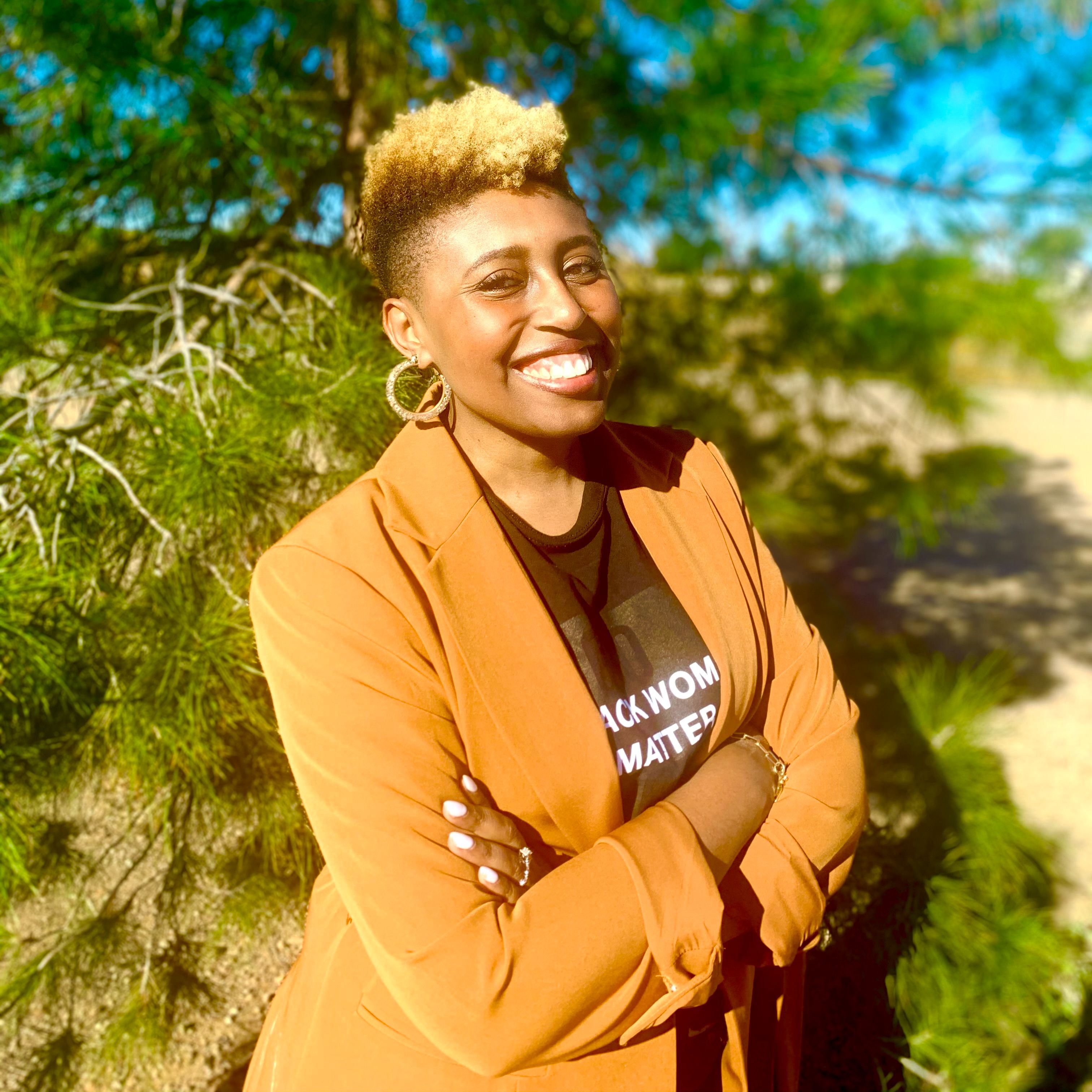 Ashlea M. Taylor is an independently licensed Marriage and Family Therapist (LMFT-15172) and the owner of the therapy & consulting practice Favor & Grace Under Fire LLC. Ashlea graduated from Arizona State University with a Bachelor of Arts in Psychology and an Advanced Masters in Marriage and Family Therapy. With over 10 years of experience in the Behavioral Health field, Ashlea loves utilizing experiential techniques with couples, families, and children specializing in helping folks move through life transitions and trauma, working with families that cope with serious mental illness (SMI), uncovering generational patterns of dysfunction, and working with women. Ashlea's philosophy is to create an environment where the systematic root of inter-and intrapersonal conflicts can be addressed, and where client's goals can be met. Ashlea is also experienced in working with clients suffering from trauma, post-traumatic stress disorder (PTSD) and various addictive behaviors. She is also trained and certified in utilizing a multitude of therapies such as: Eye Movement Desensitization and Reprocessing (EMDR) Therapy, Cognitive Behavioral Therapy (CBT), Dialectical Behavior Therapy (DBT), and PACT Psychobiological Approach to Couples Therapy.
As a state approved Clinical Supervisor, Ashlea applies the same skills she uses with clients to help associate licensed therapists cultivate their authentic therapeutic gifts. Ashlea contracts with Redemption Counseling Center to provide clinical supervision and consultation to therapists who are working toward independent licensure. Ashlea enjoys sharing her knowledge at speaking engagements California & across the valley on local news channels 3, 5 and PBS, and by training different behavioral health entities as a Psycho-Dynamic Clinical consultant to help create strategic curriculum, program flow and advise stakeholders and management on strategic leadership choices rooted in a psychological biases.
In her personal life, Ashlea enjoys going to the movies, concerts, and being involved in church and community-based organizations. She enjoys singing in her church choir and volunteering with her sorority Sigma Gamma Rho Sorority Inc.
Agenda
November 10
8:00 AM - 9:00 AM

Registration & Breakfast

9:00 AM - 10:15 AM

Breakout Speaker: Ashlea Taylor

When Karen Moves In: Conflict Resolution Skills to keep you and your tenants safe and sane
10:15 AM - 10:30 AM

Break

10:30 AM - 12:00 PM

Keynote Speaker: Judson Laipply

The Evolution of Change
12:00 PM - 1:00 PM

Lunch for Full Day Attendees

1:00 PM - 2:00 PM

Exhibit Floor early access for Full Day attendees

2:00 PM - 4:00 PM

Exhibit Floor open to all attendees
For More Information:
Linda Morales
Tucson Area Executive
Arizona Multihousing Association
(520)440-4793
Thank You To Our Sponsors

COVID-19 ALERT: If you have a fever, cough or shortness of breath on the day of the class or event please refrain from attending to prevent the spread of illness as advised by the CDC's website. Please reach out to us at 602-296-6200 within 48 hours of the scheduled class or event so we may accommodate your needs accordingly. Refunds and invoice cancellations will be permitted on a case by case basis.
AMA Policy: Payment in full is due prior to the event. No changes, refunds, or cancellations will be permitted within 10 days of an event for attendee registrations and within 30 days for sponsorships. Dates and prices subject to change. Registrations via e-mail constitutes acknowledgement of terms and conditions.
We reserve the right to limit the number of attendee registrations per member per event based on membership status.