Back to Events
Event Details
AMCF Big Hearts Ball Drop
Balls available for pre-order now through March 24
Event Details:
Each ball purchased will be flown high into the sky by a helicopter and dropped over the green at the Stonecreek Golf Club during the Annual AMA/COX Golf Tournament on March 26, 2021. Ball closest to the hole wins $1000! Ball furthest from the hole wins $500! (Prizes will be split if multiple winners. Need not be present to win.)
Purchase:
$10 for 1 Ball, | $20 for 3 Balls| $50 for 10 Balls
All proceeds will benefit AMCF's 2021 charitable beneficiaries:
---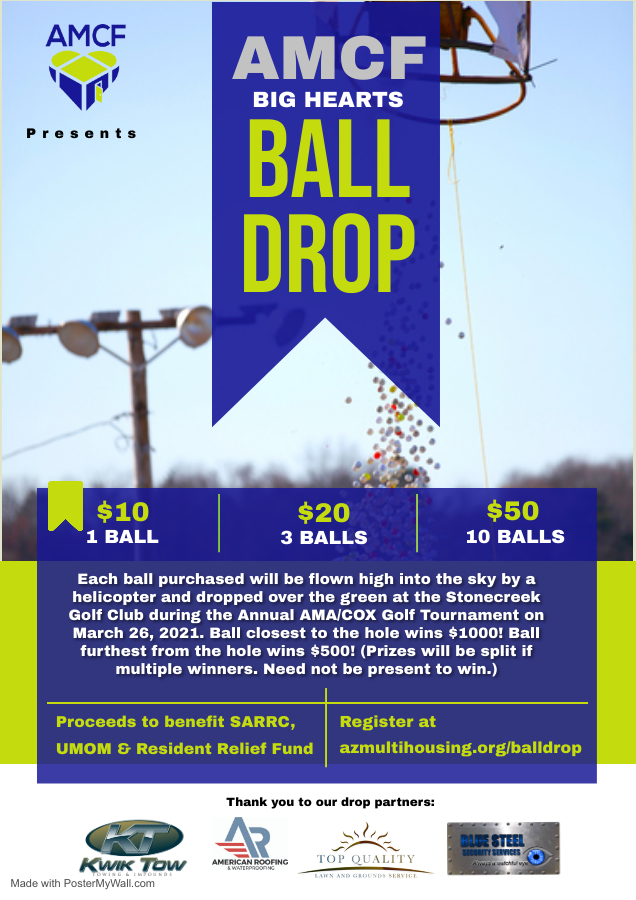 Thanks for your support and best of luck!
For More Information:
Jenica Hickey
Member Relations Coordinator
Arizona Multihousing Association
(602)296-6214