Back to Events
Event Details
Tucson Reverse Trade Show
July 15, 2021 | 1:00pm - 5:00pm | Tucson Convention Center
As one of our annual signature events, this high energy, fast paced event is not to be missed! Associate members get quality time with key decision makers from Arizona's leading apartment owners and management companies. This event is open to members only.
How It Works:
At the Reverse Trade Show, the management companies are set up behind the tables and associate members (vendors) go around the room and meet with them in a "speed dating" style. When the timer goes off after 3 minutes, associate members head to the next table. Meet with all management companies or just the ones you want!

Participating Management Companies:
Asset Living
AZ 1st Realty Management
Bridge Property Management
HSL Asset Management
MC Residential
MEB
NALS
Nicolosi & Fitch, Inc.
Northland Investment
Quarterpenny Management
Scotia Group Management, LLC
Weidner Apartment Homes
Thank you to our Diamond / Title Sponsor

Thank you to our Emerald Sponsors
Thank you to our Ruby Sponsors
Thank you to our Turquoise Sponsors
Agenda
July 15
1:00 PM - 2:00 PM

Associate Member Check-In

1:45 PM - 2:00 PM

Diamond & Emerald Sponsor Pre-Show Access

2:00 PM - 3:15 PM

Reverse Trade Show Group A

3:15 PM - 3:30 PM

Break

3:30 PM - 4:45 PM

Reverse Trade Show Group B
For More Information: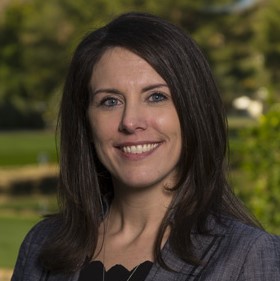 Lauren Romero
Tucson Area Association Executive
Arizona Multihousing Association
(520)323-0643
COVID-19 ALERT: If you have a fever, cough or shortness of breath on the day of the class or event please refrain from attending to prevent the spread of illness as advised by the CDC's website. Please reach out to us at 602-296-6200 within 48 hours of the scheduled class or event so we may accommodate your needs accordingly. Refunds and invoice cancellations will be permitted on a case by case basis.
AMA Policy: Payment in full is due prior to the event. No changes, refunds, or cancellations will be permitted within 10 days of an event for attendee registrations and within 30 days for sponsorships. Dates and prices subject to change. Registrations via e-mail constitutes acknowledgement of terms and conditions.
We reserve the right to limit the number of attendee registrations per member per event based on membership status.