Back to Events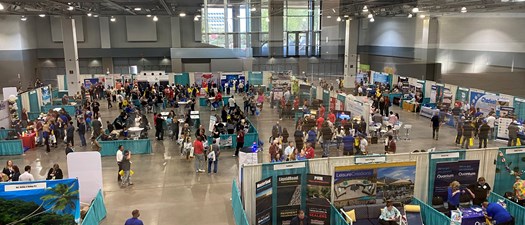 2023 Tucson Education Conference and Trade Show
presented by Zona Law Group
Friday, April 21, 2023
8:00 AM - 4:00 PM (Arizona Time)
Event Details
2023 AMA Tucson
Education Conference & Trade Show
presented by Zona Law Group
April 21, 2023 | 8:00am - 4:00pm | Tucson Convention Center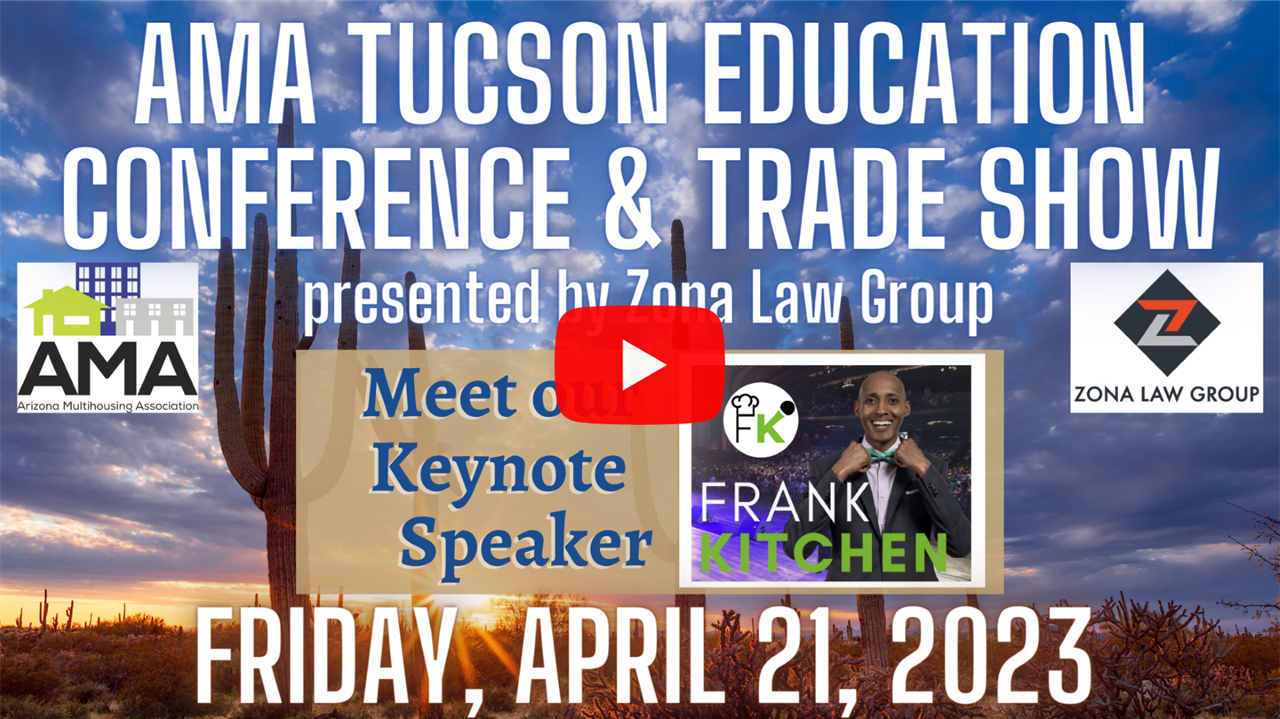 Event Details
Join us for AMA Tucson's biggest event of the year! AMA's annual Trade Shows are the Association's largest events of the year and on the "Can't Miss" list of AMA activities. While the highlight is most definitely the over 80 Exhibiting Industry Partner (Vendor) Companies, the themed show also includes giveaways, prizes, networking and lots of fun. 
The AMA Trade Show is an excellent opportunity for Industry Partner Members to showcase their products and services to our Regular Members in a fun and casual atmosphere. Regular Members have the opportunity to hone their skills by attending dynamic education sessions in the morning. 
Keynote Speaker
"It's OK to Play!" Gaming Your Way To A Rich Workplace Culture
Did you know that games can be used to boost the morale of your team and produce award winning results? In this interactive learning experience, Frank Kitchen will get you up and moving as he provides you with the ingredients needed to cook-up a nurturing workplace where people are valued as the essential RESOURCE necessary for producing the tasty results desired by all. You'll see first hand how "games"can be used to RECRUIT people your organization craves for; RECOGNIZE their talents and special skills; RETAIN their services and REWARD their efforts and achievements. 
Frank Kitchen is "The Mindset Master Chef. He works with Organizations around the world who want their people to break through Mental barriers to cook up the Professional Dreams they Hunger For. Frank teaches his proven recipe for transforming your professional aspirations into reality with professional associations, corporations, schools, colleges, universities, nonprofits, and civic groups around the world.
When he isn't speaking, Frank practices what he teaches. He currently serves as a volunteer and Board Chair for the Non-Profit organization Hustle PHX. Their team of staff and volunteers provide aspiring entrepreneurs in underserved urban communities with the resources needed to start and operate thriving
businesses.

Breakout Speaker
State of the Tucson Multifamily Market
The Tucson apartment market is in a period of transition. The unprecedented wave of renter demand that drove record property performance in the years following the onset of the pandemic has given way to a more nuanced and dynamic leasing environment. We'll look at the local economic and demographic drivers that support Tucson's long-term outlook as well as the current state of supply, demand, and rent growth. This discussion will focus on the questions: "Where are we?", "Where are we going?", and "How do we get there?"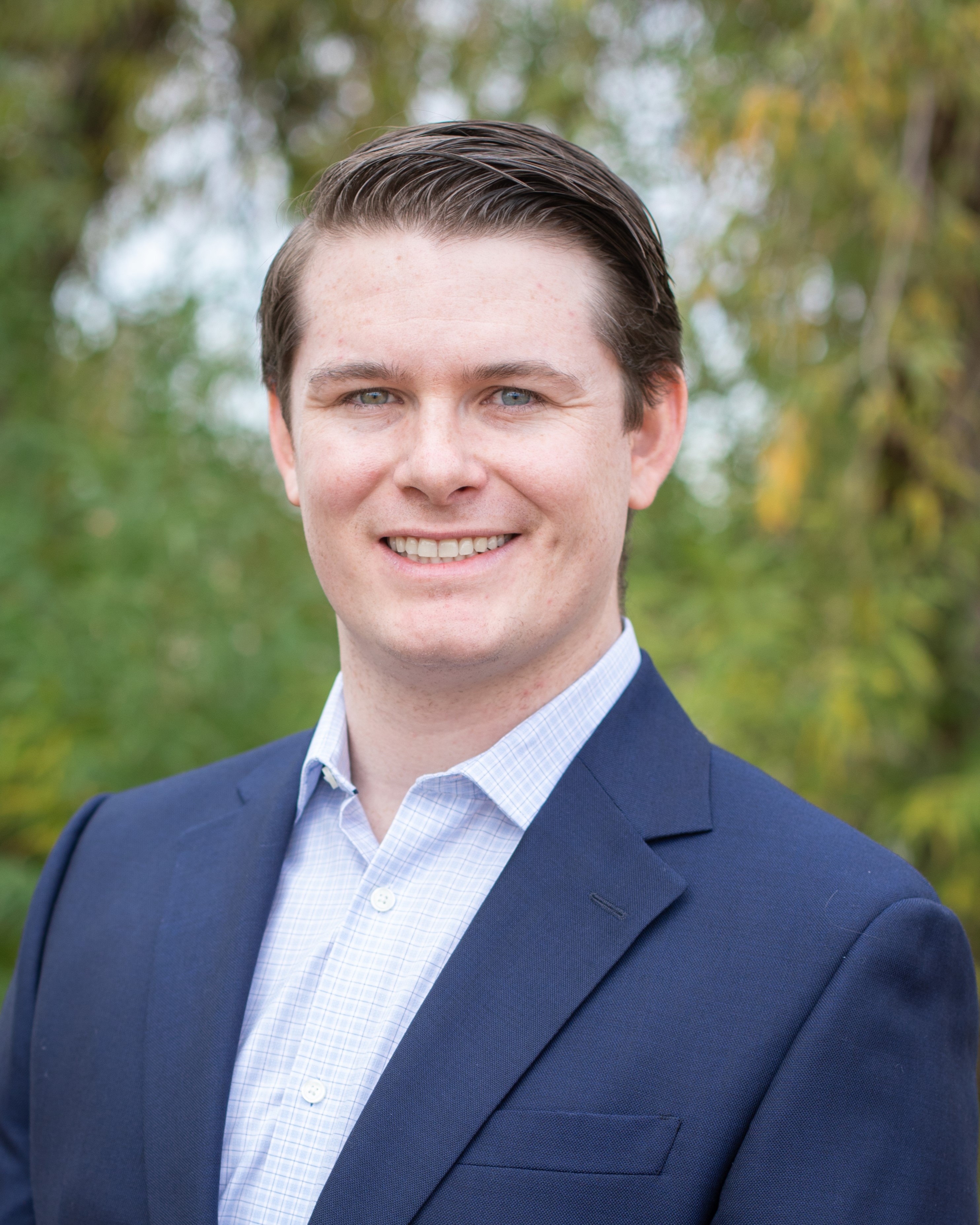 Connor Devereux serves as the Director of Market Analytics for Phoenix with the CoStar Group. His focus centers on the CoStar Market Analytics platform covering trends for the multifamily, retail, office, and industrial markets in Arizona. In this role, Mr. Devereux is responsible for developing the market narrative and sharing his analysis with industry professionals via reports, presentations, and videos.
Prior to his work with CoStar, Mr. Devereux spent 7 years in a leadership role with Marcus & Millichap's Research Services division. He received his undergraduate degree from the University of Arizona with a triple major in Business Economics, MIS, and Operations Management.

Management Company Registration*

Early Bird (Through March 31st)
Member (Full day) $99
Member (Exhibits Only) $29
Late Registration (April 1st - April 7th)
Member (Full day) $129
Member (Exhibits Only) $59
Onsite Registration (April 21st)
Member (Full day) $149
Member (Exhibits Only) $79
Full Day: Includes breakfast, education seminars, lunch, and early access to trade show floor exhibit floor at 1pm
Exhibits Only: Includes trade show exhibit floor only, beginning at 2pm

Non-member pricing available; email lmorales@azmultihousing.org
*Note: Industry Partner members are not eligible to purchase these tickets
Agenda
April 21
8:00 AM - 9:00 AM

Check-In & Breakfast

9:00 AM - 12:00 PM

Education Seminar

12:00 PM - 1:00 PM

Lunch for Full Day Attendees

1:00 PM - 2:00 PM

Exhibit Floor early access for Full Day attendees

2:00 PM - 4:00 PM

Exhibit Floor open to all attendees
For More Information:
Linda Morales
Tucson Area Executive
Arizona Multihousing Association
(520)440-4793
Exhibitors
EXHBITOR BOOTHS ARE SOLD OUT!
Register for the Wait List to be contacted if a booth becomes available.
---
***AMA will not solicit the sale of the attendee list for tradeshow. Be aware of scams.***  
EXHIBITOR INFO:
Looking for your booth number? View Map
---
Thank You To Our Sponsors
AMA Policy: Payment in full is due prior to the event. No changes, refunds, or cancellations will be permitted within 10 days of an event for attendee registrations and within 30 days for sponsorships. Dates and prices subject to change. Registrations via e-mail constitutes acknowledgement of terms and conditions.