Back to Events
Event Details
Unconscious Bias: Understanding Bias to Unleash Potential
Presented by Franklin Covey

June 23, 2021 | 9am-Noon | ZOOM
During these times of unrest, it is paramount to the success of the rental housing industry that we are careful and thoughtful of each other, especially our colleagues, customers and in our communities. Their well-being is incumbent on the creation and maintenance of a more inclusive and respectful environment in and around the rental housing industry. Designed for experienced staff. Get your CALP, CAM, CAPS and CAMT**Please select option if applicable when registering.**
Every day, you're faced with countless bits of information while making decisions that range from the pragmatic to the strategic. And you do so while working with increasingly diverse teams and stakeholders. As you confront more and more information and have to act quickly while considering varying perspectives, you are primed to rely on biased thinking.
Why? Because unconscious biases are how our brains compensate for overload.
But bias can also inhibit performance and lead to poor decision-making. So how do we counteract the potentially harmful impacts of unconscious bias? How can we create a workplace in which everyone feels valued and able to offer their best?
| | |
| --- | --- |
| TOPIC | OBJECTIVE |
| IDENTIFY BIAS | Recognize the impact of bias on behaviors, decisions, and performance. |
| CULTIVATE CONNECTION | Increase empathy and curiosity in personal interactions to explore bias. |
| CHOOSE COURAGE | Explore ways to face bias with courage and create space where everyone is respected, included, and valued. Commit to addressing the biases that limit individual performance and the performance of others. |
You may have read 7 Habits of Highly Effective People or the Speed of Trust. FranklinCovey is a global consulting and training firm who specializes in helping organizations create great cultures, develop leaders and execute on goals. Their secret sauce is behavioral change.
Learn more about Franklin Covey here: https://www.franklincovey.com/
Registration
Member | $60
Non- Member | Not available
*For more information about membership, click HERE.
For More Information:
Jonathan Baldenegro
Events & Education Coordinator
Arizona Multihousing Association
(602)296-6209
SPEAKER
Theresa Cordova Prelitz -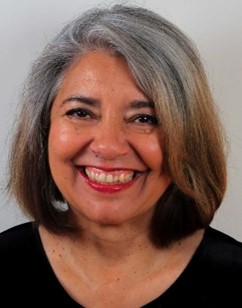 Before joining FranklinCovey, Theresa spent many years with McDonald's Corporation responsible for training in leadership and operations to over 500 franchisees and their leadership teams. Her skill in developing leaders and her infectious positivity were exemplified in the Phoenix Region, where Theresa led 100 managers from being the worst scoring leadership team in the nation to becoming McDonald's #1 awarded management team in just three years. A native Phoenician, her passion around inclusivity comes from growing up in a multi-cultural environment and raising a special needs daughter.
---
AMA Policy: No changes, refunds, or cancellations will be permitted within 10 days of an event for attendee registrations and within 30 days for sponsorships. Dates and prices subject to change. Registration via e-mail constitutes acknowledgment of terms and conditions.